139th AES and 50th Anniversary of the Master Antenna in New York
Posted by Kirk Harnack [TWiRT] on Oct 23, 2015 10:51:00 AM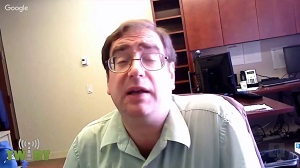 The 139th convention of the Audio Engineering Society begins next week in New York City. Plus, we'll commemorate the 50th Anniversary of the Master FM Antenna on the Empire State Building! Big party. Guest speakers. Presentations. And it's all about furthering the state of the art in audio gathering and reproduction. David Bialik and Scott Fybush join Chris Tobin and me.
Watch the Video!
Topics: AES Convention
Subscribe

If you love broadcast audio, you'll love Direct Current! Get it delivered to your inbox weekly!