TWiRT 322 - Alex and Chris, The Radio Tech Guys
Posted by Kirk Harnack [TWiRT] on Oct 21, 2016 1:00:00 PM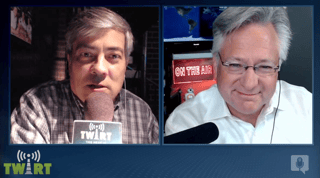 Alex Linger and Chris Moran are two radio engineers using the latest technology to help broadcasters create news, sports, and entertainment. What sets them apart is how they share what they do with the rest of us. Alex and Chris have a new podcast and they produce how-to videos about broadcast studio and transmitter systems.
Guests: Alex Linger, Director of IT - West Virginia Radio Corp and Chris Moran, Director of Technology - West Virginia Radio Corp
Hosts: Chris Tobin, IP-Solutionist and Kirk Harnack, The Telos Alliance, Delta Radio, & South Seas Broadcasting
Links from the show:
Platinum Tools EZ-RJ45 connectors and tools
The Radio Tech Guys YouTube Channel
Watch the Video!
Subscribe

If you love broadcast audio, you'll love Direct Current! Get it delivered to your inbox weekly!