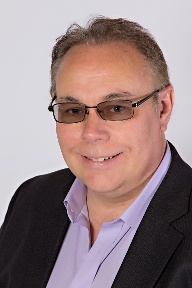 One of the newest members of the Telos Alliance family is Brian Kerkan, who came on board in March as North American Manager for Radio Processing Sales. Brian brings with him a background in broadcast engineering in both radio and television, including as Director of Engineering for Saga Communications, and a strategic approach to audio processing, his primary area of expertise. In his new role he will provide guidance to clients looking to get the most out of their Omnia Audio processors.
Though new to the family, as an audio guy, Brian is anything but unfamiliar with the processing expertise of Telos Alliance CEO Frank Foti. His interest in broadcast audio goes back to his first days in radio back in the early '80s, which led him to a meeting with Frank some years back.
Brian, who was based in Pittsburgh at the time, tells the story: "I was doing processing modifications to try to get a better audio experience, and I had heard about Frank, who was just forming Cutting Edge at that time. I called him to ask about the Vigilante processor he was working on, and he offered to come down with one." Frank brought one of his first hand-built units to the Steel City and worked with Brian on the airchain at a classic rock station. "It was a great experience because we both had that passion for being the best, being the loudest, and being the cleanest station on the dial," adds Brian.
Years after that meeting, it would seem things have come full circle, with Brian now parlaying his familiarity with Frank's work and experience with Omnia Audio processors into a position with the Telos Alliance. And it's the strategic perspective he takes toward processing— something that played a part in that first meeting with Frank—that makes him such an asset and will help Omnia Audio users achieve the sound that's right for them.
"I view processing as a programming weapon. If you know what you're doing with processing, you can turn a station overnight from being very anemic to sounding dominant."
The processing tweaks Brian and Frank worked out were the result of competition with another station, and that competitive streak plays into Brian's overall approach to processing. Brian believes it's important for broadcasters to compare their sound to competitors', and use that comparison to develop their signature sound. In fact, Brian insists the ability to understand the programmers' objectives and achieve the ideal sound for their station is one of the more important aspects of audio engineering: "A lot of programmers assume that the sound of their station is the best that it can be. Being able to point out the differences between a competitor's sound and what the improvements could be is very important… Audio becomes a crucial component in how you experience the way a radio station sounds."
Likewise, stations sometimes don't objectively listen to their content to determine if key components of the music are popping out as they might like them to. "In a lot of markets, some radio stations may have a very good signal, but their audio is anemic. They'll put a processor on the air and they'll just pick a preset and leave it," says Brian. But with audio processing, it's not nearly enough to simply install a processor. "I view processing as a programming weapon. If you know what you're doing with processing, you can turn a station overnight from being very anemic to sounding dominant. It's about looking at a processor as more than just another box, but as part of an overall station strategy," he insists. "When Frank went in and created the signature sound at Z-100 in New York, for example, it was a serious component as to why they had the success that they had."
Once this signature sound is dialed in, listeners are drawn in, but may not always understand why they go to a particular station. Brian calls this 'dial appeal'. "When you tune into a station that's louder, wider, and has superior stereo separation, or just sounds better musically, you're more apt to stay there." And he knows a thing or two about this kind of sound having developed his own signature preset, which he comically refers to as the 'BK Broiler'. "Many processors have that preset. When it's selected it's loud, clean, and wide."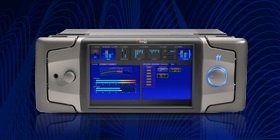 Of course, engineers are spread thin and have to manage their time, so the objective of just putting a processor in and having programming give the nod of approval is understandable. It may not be a particular engineer's driving passion to be the best-sounding radio station, so they install the processor and move on to their next task. Even if their intentions are good, some broadcasters don't realize the intricacies involved in obtaining the right sound. "A lot of people think it's just turning the processor up, feeding it more audio, or driving it harder, where really it's a series of steps that have to be taken using the full range of controls available," says Brian. "You want to create an experience for the listener."
Brian is excited about developments in processing over the years: "The most exciting thing with processing is that the processor can be more intelligent today than it was in the past. Before, processing was based upon level control only, where today's processing can analyze source material and make decisions based upon the type of content a particular station is airing."
Brian looks forward to digging in with programmers and helping to ensure their audio is appropriate for their content, which will in turn help listeners have the optimum listening experience and ultimately enhance ratings. "The approach that I'm taking is a consultative sales approach. As I talk to customers and send out demos, I really want to understand what their objectives are, and from that standpoint, help them develop a signature sound based upon what they're looking for. So far, it's been successful."