Students at KVIT-FM get new networked studios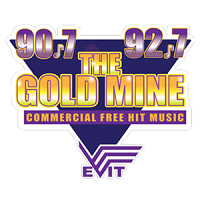 When Steve Grosz visited the NAB show last April, he was shopping for an IP audio console to replace the aging analog board at his station. Little did he know that he would end up buying three consoles and a boatload of other radio gear, most of it from the Telos Alliance. Grosz is the general manager of KVIT, an educational FM station run by the East Valley Institute of Technology (EVIT) in Mesa, Arizona.
"We had researched IP audio consoles prior to NAB, and narrowed the field to three vendors, including Axia" recalls Grosz. "As we went around and visited the manufacturers, it became clear that Axia really represented the latest technology and the future, and the other two looked more like 90s state of the art." Grosz was so impressed with the Axia Element console that he upped his order from one to three. The order also included several IP Intercoms, various studio engines and an Omnia.9 audio processor.
For student engineer Addison Burnside, installing the Element consoles was a challenge that he was up for. "I had some experience with analog audio doing sound for bands, but wasn't as familiar with broadcast standards. After reading the Element manual cover to cover a few times, I felt ready to do the installs. Axia is so simple, if you understand logic, that's about all you need. If you can understand HTTP, then it's not hard to configure." Burnside was mentored by the station's contract engineer Robert Reymont, but he completed all the wiring and programming himself.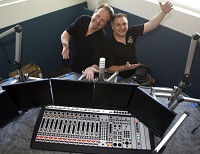 The KVIT studio complex consists of three studios with Axia Element consoles: the main on-air studio; a duplicate backup air studio and a voice track/production studio that is also used for DJ mixes. There are also ten sound booths equipped with ProTools, and 40 ProTools stations in classrooms throughout the East Valley Institute of Technology campus. A TOC rounds out the recent studio construction project. "Our broadcasting facilities are second to none," notes Grosz. "We are as good as any technical school in America."
The Broadcasting/Audio Production and Media Marketing (BAMM) program at EVIT, a public school in the Phoenix area that serves students from ten surrounding East Valley school districts, trains students on the facilities of KVIT. Students are exposed to the day-to-day operations in the music business, including audio production, radio advertising, promotions, image branding, and news writing. Students also work on digital audio workstations that are standard in recording studios and may also have the opportunity to broadcast a show and participate in live radio remotes.
"About 30 percent of the students in BAMM are die-hard radio geeks," adds Grosz. "Another 30 percent want to go into the music production end of the business. 20 percent are in PR/marketing, and 20 percent haven't decided yet."
The 90.7 Mhz, 2 Kw signal has been on the air for two years. Its 60 dBu contour reaches about 750,000 potential listeners in the Phoenix market. The station transmits from the Goldfield Ghost Town in Apache Junction, AZ. A 10-watt translator on 92.7 adds another 400,000. Plans are underway to move the main transmitter site so that the 60 dBu contour will be increased to 2.2 million. A live Internet audio stream is available, along with apps for both Android and iOS.
Although Goldmine Radio has been around a relatively short time, it has begun to show up in the Arbitron ratings. It broadcasts a top 40/dance format, and is live with student DJs from 6 AM to 9 PM daily. The station is automated with NexGen from Axia Software Partner RCS the rest of the time.
More and more educational facilities have been upgrading to Axia lately, reasoning that to equip their students for "real world radio", they should train them with gear they'll find in the real world.