Back to Nature – Vegas Style
Posted by Tom Vernon on Apr 8, 2015 2:12:00 PM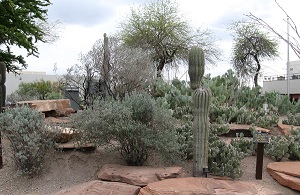 The NAB show – six days of people-packed, full-tilt multimedia mayhem that takes sensory overload to the next level. If this annual experience leaves you feeling a bit shell-shocked, relief may be closer than you think. The Donald H. Baepler Xeric Garden at UNLV isn't on any of the tour maps, but offers a quiet commute with nature in the midst of the turmoil that is Las Vegas.
Xeric gardens, and xeriscaping, involve plants that get by with very little water, an important consideration in the desert southwest. Plants in the UNLV gardens are watered by a drip irrigation system.
The word Xeriscape originated in 1981 by an environmental planner for the Denver Water Company. Taken from the Greek word Xeri, meaning dry, xeriscape embodies the principles of water conservation through creative landscaping.
What makes the two-plus acre gardens at UNLV special is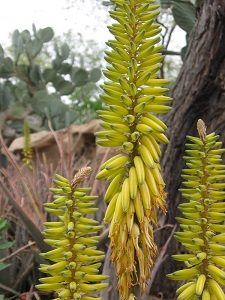 that they include not only plants from the four desert regions of North America, but also those from Australia, South America, Mexico, and the Mediterranean. Barrel cactus, Texas Mountain Laurel, many species of Yucca, and Desert Cassia are among the plants thriving in the Xeric Garden.
Sit quietly for a few minutes and you'll see hummingbirds, verdin, whiptail lizards, honeybees, and other creatures making their rounds. The desert might not be the arid, foreboding and lifeless place you imagined it to be.
If you want to see more, pick up a self-guided tour map at the adjacent Marjorie Barrack Museum and explore the rest of the UNLV campus. On the 1.2 mile walk you'll see some of the tallest trees in Nevada, as well as a cactus and succulent garden with species that are important to ethnobotany, as well as plants suitable for outdoor landscaping in the Las Vegas Valley.
Getting there is easy. UNLV is served year-round by RTC's #109 #201 and #202 lines. Driving? Just get on the strip and turn onto Harmon. Follow Harmon onto campus, and it will dead end at a parking lot; the garden faces the lot. And the best part… there's no admission charge to the Xeric Garden!
Topics: NAB Las Vegas
Subscribe

If you love broadcast audio, you'll love Direct Current! Get it delivered to your inbox weekly!