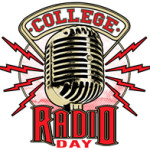 Down on the lower end of the FM dial is where you'll find them… Diligently plugging away, sometimes sounding as if they're not so sure of themselves, playing music you've likely never heard before. Depending on what you hear, you may feel it's not your cup of tea and tune your radio to something more mainstream.
But do you ever get tired of mainstream and feel like you want something a little different? Then I invite you to stick around a while, bear with the young DJ spinning the tunes, and open your ears to something you don't always hear on mainstream radio. Welcome to the wonderful world of college radio.So what better time to tune in than College Radio Day? This year, College Radio Day is Friday, November 4, which also serves at World College Radio Day.
College Radio Day was founded by Rob Quicke as a day to celebrate and recognize college radio for the services college stations provide to their respective college communities. "I originally had the idea way back at the end of 2010. I thought to myself, 'Really there should be a day where college radio stations unite for the good of everyone… A day of unity if you like."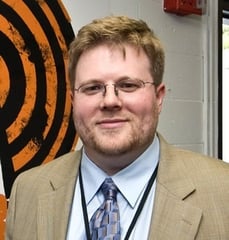 Rob says because college radio doesn't typically get a lot of attention, it seemed like an obvious idea to develop a day to create a day for awareness. Over time, the idea spread to where there are now hundreds of stations participating.
Though there's never a bad time to listen and show your support, an unfortunate trend in recent years of some colleges and universities selling off their student-run radio stations put some additional emphasis on College Radio Day in the beginning as well. Rob explains: "There was a time, back in 2011-a very worrying time-where there started to be stations here or there being sold or shut down, so that sort of coincided with College Radio Day and that message of 'Hey, don't sell us off" resonated with many people."
Rob says that's an important part of the message. "College radio is a really important medium. It's not just a valuable medium in its own right in terms of the programming and the music that you won't hear anywhere else, but it's an important medium because it's still the training ground. It's still the first step for future professional broadcasters. Without it, the farm system would be gone."
Along these lines, College Radio Day the organization does a number of things to support college radio stations. Among them, CRD has taken most of the sponsorship money they receive for the annual event to create the College Radio Fund, such that they can turns that money around in the form of grants to college stations, for things such as facility and equipment upgrades. Rob says there's a huge need, as they've already seen about 40 applicants for just five grants.
In addition, next week CRD will launch the Friends of College Radio, a membership organization that anyone who supports college radio can join. All donations received through friends of College Radio will also be used for station grants, and eventually, individual students as well, in the form of scholarships.
"We're now at the stage where we're raising money directly for college radio stations, many of whom are having serious financial difficulty. Our mission is to fight for college radio, support college radio and get it the recognition it deserves."

Both Rob and Chris have longstanding affiliations with college and high school radio. For Rob, it all started back in 1997 at the prestigious Oxford University in England, where he was part of a group that helped establish the first college radio station on the FM dial in the U.K., Oxygen FM (now Oxide Radio). "It changed my life," Rob says.
"Our mission is to fight for college radio, support college radio and get it the recognition it deserves."

—Rob Quicke, Founder, College Radio Day
"They said it couldn't be done.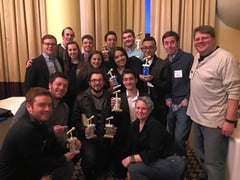 They said at the time that the U.K. government would not give an FM license to a bunch of students. And of course the more you tell students 'No, you can't do something,' the more they are inclined to find a way to do it." As it turned out, Rob was the first person on the air at the station when it launched in 1997, and the two founders were invited to meet the Queen, because they had achieved something that had never been done before."
Today, Rob is General Manager of WPSC 88.7 FM at William Paterson University in Wayne, New Jersey. College Radio Day actually started at WPSC when it was founded in 2011, but Rob is proud that now it's just one of hundreds of stations participating in the event.
"It's such a day of unity and such a day of camaraderie and fellowship that we want to bottle that and keep it going."
*The Telos Alliance is proud to be an official sponsor of College Radio Day.
Further Reading
IBS: The College Radio Resource