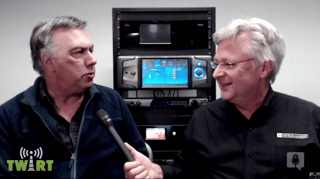 FM audio processing grew and developed right along with the Rock 'n Roll radio format. Denny Sanders played a key role in Rock Radio from Boston's MIT to Cleveland's Buzzard. Denny's our guest along with Chris Tobin on This Week in Radio Tech.
Hosts:
Chris Tobin, IP-Solutionist
Kirk Harnack, The Telos Alliance, Delta Radio, & South Seas Broadcasting
Links from the show:
Denny Sanders on WMMS, November 1985 (in-studio video)
LABELING YOUR CABLES - Easy Everyday Solutions
3M™Scotchcode™ Write On Dispenser
Watch the Video!