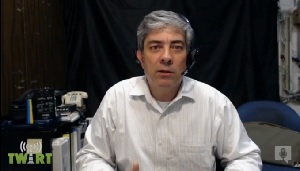 When is a disruptive technology something to embrace? And when is it just a passing fad? Easy to answer in hindsight, but how can broadcast engineers determine which new technologies to recommend and invest in? Bill Putney joins Chris Tobin and me, Kirk Harnack, for insight into disruptive technologies for radio broadcasters.
Watch the Video!
Topics: Broadcast Engineering
Subscribe

If you love broadcast audio, you'll love Direct Current! Get it delivered to your inbox weekly!