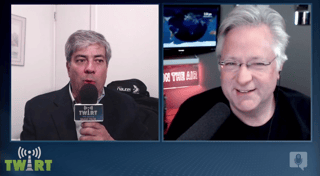 That hunk of brass, copper, and stainless steel up on the tower is a lot more important than we often consider. The FM transmitting antenna launches a station's signal to the audience. It can have a huge effect on the station's listenability. Dana Puopolo joins Chris Tobin and Kirk Harnack for anecdotes and specific advice about tuning FM transmitting antennas.
Guest: Dana Puopolo - Chief Engineer WGLS-FM, Rowan University Radio, Glassboro, NJ
Hosts:
Chris Tobin, IP-Solutionist
Kirk Harnack, The Telos Alliance, Delta Radio, & South Seas Broadcasting
Watch the Video!