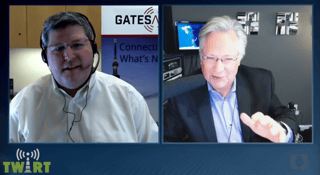 GatesAir traces its origins to 1922 when the Gates Radio Company was founded by Parker Gates. Rich Redmond, Chief Products Officer at GatesAir, joins Chris Tobin and me for updates on IP-Audio, HD Radio transmitter upgrades, and efficient liquid-cooled FM transmitter technology.
Guest: Rich Redmond, Chief Products Officer - GatesAir
Hosts: Chris Tobin, IP-Solutionist and Kirk Harnack, The Telos Alliance, Delta Radio, & South Seas Broadcasting
Links from the show:
White Paper: The Role of Network Packet Loss Modeling
Flexiva FLX liquid-cooled FM transmitter technolgy
User Report on Liquid Cooled FM Transmitter
Watch the Video!
Subscribe

If you love broadcast audio, you'll love Direct Current! Get it delivered to your inbox weekly!