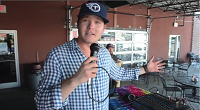 As more and more broadcasters move to IP and public Internet connections for remote broadcasts, the question now is not "Can I do IP remotes?," but "How can I make IP remotes sound as good as ISDN?"
A little while ago, Telos hosted a pair of webinars that addressed this very subject. A measure of how many people are interested in this topic is revealed by the fact that both sessions were full! Since then, we've been deluged with folks seeking this information. So, here are a list of resources you may find helpful as you migrate to IP remote broadcasts. Buckle up... here we go!
Useful Resources for Audio over IP Remotes
#1: The Paper
Telos VP Kirk Harnack (a radio station owner and engineer) wrote a resource paper called "IP Audio Connection Test". In it, he details several different free, online tools available to help determine the bandwidth and reliability of your Internet connection.
#2: IP Audio Connection Test Webinar
Watch the webinar Kirk recorded of this.
#3: Quick Start Video Tutorial
Our clients tell us that they love the audio fidelity and easy setup of the Telos Z/IP ONE IP Codec. Kirk has produced a quick video tutorial that demonstrates just how powerful and intuitive Z/IP ONE is.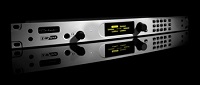 #4: Hand-held Remote Tutorial
For times when you can't send a full remote kit out into the field, how about a hand-held remote using a smartphone? Z/IP ONE enables on-the-fly remotes using the LUCI Live and LUCI Live Lite apps for iPhone, iPad and Android. This video shows how to make it happen.
#5: Make It Happen!
Enjoy the fruits of your labors and a flawless IP remote! Here's how Lightning 100 sets up a live remote broadcast - Pizza, Beer, and Radio on a warm Friday afternoon in Nashville.

Now you've got all the information you need to do great remotes over a public Internet connection!