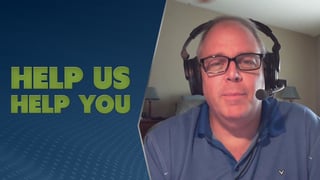 Do you dread contacting Tech Support? Or do you look forward to getting the help you need quickly? There are ways to get the most from Tech Support at almost any company. Jamey Miller, Jake Alderman, and Bryan Jones are Support Engineers. They join Chris Tobin and Kirk Harnack for some real-life advice on getting what you need to solve your radio tech problem.
Guests:
Jamey Miller - Tech Support, The Telos Alliance
Jake Alderman - Tech Support, The Telos Alliance
Bryan Jones - Senior Axia Support, The Telos Alliance
Hosts:
Chris Tobin, IP-Solutionist
Kirk Harnack, The Telos Alliance, Delta Radio, & South Seas Broadcasting
Watch the Video!
Topics: Broadcast Engineering, Streaming Audio, audio, audio quality
Subscribe

If you love broadcast audio, you'll love Direct Current! Get it delivered to your inbox weekly!