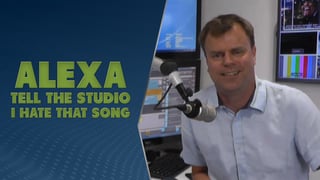 What's Interactive Radio? It's when listeners have real-time input to the on-air talent. And what could be a more natural interaction than the human voice? Dan McQuillin at Broadcast Bionics introduces interactive radio using Amazon Echo or Google Home. His company's code and service, added to Alexa Skills, brings instant listen feedback and sentiment to any radio show.
Guest:
Dan McQuillin - Managing Director at Broadcast Bionics
Show links:
Hosts:
Chris Tobin, IP-Solutionist
Kirk Harnack, The Telos Alliance, Delta Radio, & South Seas Broadcasting
Follow TWiRT on Twitter and on Facebook
Watch the Video!
Topics: Broadcast Engineering, Streaming Audio, audio, audio quality
Subscribe to Direct Current
Learn from the experience of your peers, stay up to date on the latest audio broadcast tech, get updates on Telos Alliance products and more! Delivered weekly via email.
SUBSCRIBE TO EMAIL UPDATES!