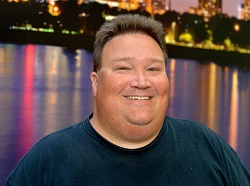 As broadcasters develop more complex networks for IP audio, SNMP (Simple Network Management Protocol) is becoming commonplace. At its most basic, it is a protocol for collecting information about and controlling managed devices on IP networks. These might include workstations, printers, servers, routers, and switchers. But it has the potential to do a great deal more for broadcasters.
Most of today's broadcast equipment with an IP connection supports the SNMP protocol. With a bit of time and creativity, SNMP can become the front end of a command and control system that feeds an onscreen dashboard, where all the key parameters of your station's facilities can be monitored.
The SNMP architecture has four basic components, the SNMP manager, managed devices, SNMP agents, and Management Information Bases, or MIBs. The SNMP manager communicates with the various SNMP agents in the network. Managed devices are elements that require monitoring and management. These would include servers, workstations, and printers in a traditional network, and transmitters, audio processors, and routers in a broadcast facility. An SNMP agent is a program which is bundled with the managed device. This agent collects data for the MIB and makes it available to the manager on request. Finally, the MIB is a database common to the agent and the manager. It contains a set of questions that the SNMP manager can ask the agent. The agent collects this information locally and stores it. Now let's look at how this plays out in a real facility.
Chris Tarr is Director of Technical Operations for Entercom Wisconsin. The cluster he manages includes two sites, with three stations in Madison and three in Milwaukee – 80 miles away. To make things more interesting, he is the only engineer for the sites. "Over the past two years, my goal has been to combine command and control functions in order to more easily manage the facilities." That's where SNMP comes into the picture.
Tarr admits that he was one of those guys who was intimidated by SNMP. "It seemed like it would be hard to figure out, but it really wasn't. Once I set aside the time, I went from nothing to a basic setup in about two hours. Once you start to comprehend what you can do with it, you begin to go into overload." Then he began to think about how to add other devices to the system using SNMP.
He started with some small projects. Using a Broadcast Tools temperature sensor, he created a system to monitor the temperature of servers in the server room.
He had been using Broadcast Tools silence sensors to monitor audio at critical points, but Tarr realized the task could be done more efficiently with SNMP and the sensors built into his Axia Pathfinder software.
SNMP is still a relatively new technology for broadcasters, and the response of equipment manufacturers ranges from fully engaged with published MIBs all the way to minimal compliance and a policy of keeping MIBs confidential. "You need to seek out the right people in tech support and be persistent," adds Tarr.
Tarr's Nautel transmitters were already SNMP compliant, so it was a simple matter to add them to the system. He adds that the days of building interface boxes so that one piece of equipment can talk to another are over. "SNMP is manufacturer-agnostic. It is a universal language that all types of IT and broadcast equipment use to communicate among themselves."
The final step, connecting everything from the two transmitter sites to the studio, was enabled by Burk ARC Plus remote control systems, which are also SNMP compliant. This included integrating the wired and non-wired systems at each site.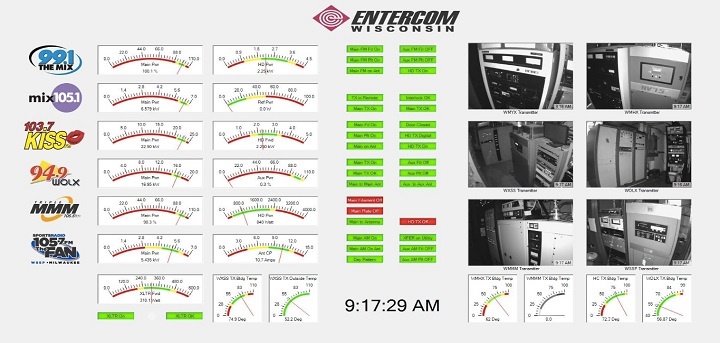 Once you have all the vital signs from a broadcast plant arriving at your desktop via SNMP and a remote control, it is easy to go into information overload. This overload takes the form of both real-time and long-term data. Tarr used Burk's AutoPilot software to create a dashboard with essential real-time data. On this dashboard are all the key parameters, alarms and controls for the entire facility.
AutoPilot enables multi-site, PC-based facilities management for all Burk remote controls. This interface is fully customizable, providing a level of granularity appropriate for operators as well as engineers.
The second part, organizing the data over time to spot trends, was also done using AutoPilot. Tarr used the software to create customized reports, show alarm history and event summaries, track status changes over time, and print telemetry logs. These reports can be printed, or may be automatically emailed as a PDF file. "We can now generate metrics that indicate our annual time off the air for all sites, and it's measured in minutes," adds Tarr.
Finally, what does he consider to be the upshot of an SNMP-enabled station? "You can stop being a fireman. You find yourself more in a proactive rather than reactive stance. You can spend more time thinking about how to manage a facility."