Sometimes, it takes a little trying, a little sampling of various options, before the right choice presents itself. In this case, the subject is audio processing. It took some time, but after extensive, on-air comparisons of all processing options, Orlando's WHKQ (KQ103) has decided on the Omnia.11 as their final choice. "We tried others, but we're keeping the Omnia.11" says Bill Sullivan, KQ103's chief engineer. "We are most impressed with the clarity of this unit."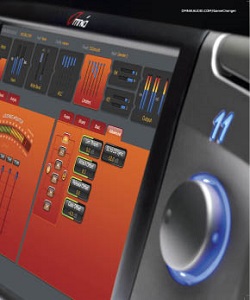 Plenty of Choices; Only One Standout
And it isn't just the engineering staff that's impressed. "When the Omnia.11 at KQ103 was first deployed on the air not long ago" says Sullivan, "the GM and PD were literally thrilled with it. We didn't want to give it back."
And so they didn't. KQ103 is now winning listeners and dominating the dial in Orlando thanks in part to the louder-than-loud, cleaner-than-clean major market sound of the Omnia.11. As Bill Sullivan told us, "The boss has got really good ears".
Ready for a game-changer for your audio processing? Check out Omnia.11. There's literally nothing else like it.