KVMR has IP Remotes Z/IP-ped up tight
Posted by Tom Vernon on Jan 31, 2013 1:09:00 PM
Concert remotes over IP? Yes you can!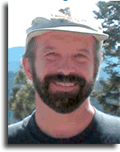 Even though IP connections for remotes are becoming more and more common, some broadcasters have preferred to stay with ISDN for critical live shows. And that's fine... but what if you can't get ISDN any more? Or the telco demurs when you ask for a line drop in an out-of-the-way location?
That was the dilemma Dave Barnett at KVMR in Nevada City, California faced. Not to mention that IP connections are far less expensive than ISDN. So he took the plunge for his station and ordered up two Telos Z/IP ONE IP codecs.
At first he was cautions, especially about how the Z/IP ONE would sound during broadcasts of live music - so he kept his Zephyr Xstream ISDN codec in the kit as a backup, running both simultaneously. But one listen to the sound quality of the

Z/IP ONE convinced Dave and his GM that IP was the station's remote standard from then on. They A/B'd the two streams and "Instantly, we both knew we had stumbled across something superb...The Z/IP ONE has allowed us to improve the audio quality, reduce the cost, and expand the available locations for our live remotes."
Topics: Telos Systems, Broadcast Engineering
Subscribe

If you love broadcast audio, you'll love Direct Current! Get it delivered to your inbox weekly!