Line Ringing tallies for Telos Hybrids
Posted by Clark Novak on Apr 9, 2012 2:22:00 PM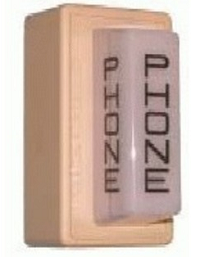 Greg Walker of Bristol Broadasting's WKYQ-FM in Paducah, Kentucky, writes: "I just purchased an Hx1 and was wondering if you could suggest a circuit for ringing and on air indicators."
Telos Support guru Ted Alexander writes back: "Hx1 and Hx2 have open-collector outputs for ringing and ON indications, so no external devices need to be attached to the POTS lines. All you need is a simple connection to the Hx's GPIO port to drive the indicator. Check the user manual under the "Output Characteristics" for information on how to connect your indicating device. As for an actual diagram of a circuit, there are many references available on the world wide web. Also, there are products available in kit form that will accept an open collector source and provide whatever switched output the end user needs. A search on the Web will probably turn up a million or more hits!"
Topics: Telos Systems
Subscribe

If you love broadcast audio, you'll love Direct Current! Get it delivered to your inbox weekly!