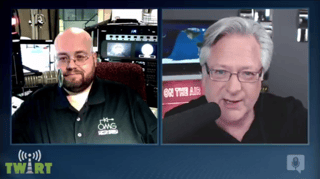 A penny saved really is a penny earned! Ask Jim Gray who runs Optimized Media Group. Jim and his team do normal broadcast engineering; they also help stations by demonstrating Return on Investment with newer technologies, and sometimes with older equipment. Jim joins Chris Tobin and Kirk Harnack on TWiRT.
Guest:
Jim Gray, Managing Director - Optimized Media Group
Hosts:
Chris Tobin, IP-Solutionist
Kirk Harnack, The Telos Alliance, Delta Radio, & South Seas Broadcasting
Show Links:
Zotac Zbox Pico PC (available here)
Watch the Video!