Puggles, Wallaroos and IP-Audio
Posted by Clark Novak on Jan 26, 2010 12:58:00 PM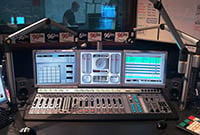 Another large studio network incorporating Axia AoIP consoles and routing equipment is now on-air in Australia, at Perth's 96FM, a Fairfax Media station.
Greg Hateley, Chief Engineer for 96FM and 6PR in Perth, chose Axia, Omnia and Telos equipment for a comprehensive rebuild of the 96FM studios. "I did lots of research," says Greg, "and found that Axia provides the audio distribution capabilities, flexibility, integration and proven robustness that a leading commercial station like 96FM requires."
Three studios were outfitted with Axia Element 2.0 consoles and studio engines, plus associated audio nodes and accessory software. The sale and installation were performed by AVC's Sydney office, Axia's distributor in Australia.
Axia's ability to integrate seamlessly with peripheral studio equipment also played a big part in 96FM's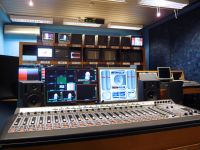 choice of Axia.Omnia.11 audio processing was chosen to craft 96FM's signature sound, with Omnia.8x processors sweetening digital audio streams for the Web. Telos Systems' new VX multi-studio VoIP broadcast phone system allows talent to interact with listeners, and Axia's IP Intercom system was also chosen to provide quick and easy communication throughout the facility. Because all of these products have Livewire capabilities, they connect to the studio network with just a single CAT-5 cable, eliminating tedious and expensive discrete cabling.
"I compared other IP systems with Axia," notes Greg, "but I found that no other company could offer the combination of high quality build, recognized international expertise and years of real world experience that Axia does."
Axia allows broadcasters to quickly and easily build audio networks using switched Ethernet to connect a few rooms, or an entire facility. Axia networks have a total system capacity of more than 10,000 audio streams, and can carry hundreds of digital stereo channels (plus machine logic and PAD) over a single CAT-6 cable, eliminating much of the cost normally associated with wiring labor and infrastructure. Axia Element 2.0 radio consoles are a hit, with installations in over 2,000 studios worldwide.
Topics: Axia Audio
Subscribe

If you love broadcast audio, you'll love Direct Current! Get it delivered to your inbox weekly!