TWiRT 307 - Auto-testing Remote Sites with Doug Irwin
Posted by Kirk Harnack [TWiRT] on Jun 10, 2016 1:00:00 PM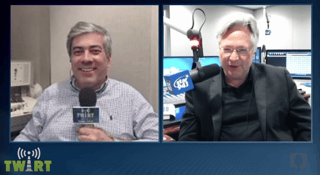 Having designed and installed remote control systems and automated testing on both sides of the US, Doug Irwin is uniquely qualified to talk about the benefits and some pitfalls. As the Technical Editor at Radio Magazine, he's also seeing changes in broadcast engineers' skills and work emphases. Doug joins Chris Tobin and Kirk Harnack on This Week in Radio Tech.
Guest: Doug Irwin, Director of Engineering - iHeartMedia Los Angeles & Technical Editor, Radio Magazine
Hosts: Chris Tobin, IP-Solutionist and Kirk Harnack, The Telos Alliance, Delta Radio, & South Seas Broadcasting
Links from the show:
Programmable Logic Controllers - Failure Mode Management
Radio stations that Stream Like They Mean It (mentioned in the Z/IPStream sponsor message)
Watch the Video!
Subscribe

If you love broadcast audio, you'll love Direct Current! Get it delivered to your inbox weekly!