Resilient Radio Vet Reinvents Radio Career
Posted by Dave Sarkies on Jul 1, 2015 3:30:00 PM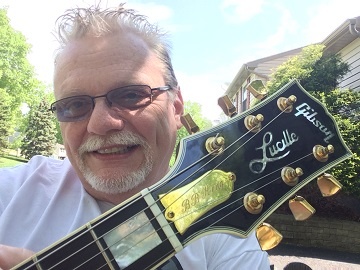 Chuck Leavens is a broadcast industry veteran - specifically in the public broadcasting sector - having worked as both engineer and radio host at former Pittsburgh jazz station WDUQ for several years. But following an unexpected turn of events, and after more than 20 years at the legendary DUQ, the Duquesne University radio station was sold, and Chuck was left asking, "What am I going to do?"
But broadcast engineers are resilient types, always having to come up with a solution to a problem of some sort, and Chuck is no exception. As the founder of PubRadio - an email list which serves as a communication system for public radio stations to share ideas - and affiliated services PubTech and PubMusic, Chuck remained firmly entrenched in the world of public media. And before long, the brainchild that was PubRadio led to still more adventures in public broadcasting.
But before we get to that, what is PubRadio anyway?
"PubRadio was originally set up to be for managers, but it ended up becoming a lot more operations people," Chuck explains. The list still exists, and spawned another list called PubTech, which is where all the tech discussion previously found on PubRadio migrated to when the tech talk became so much that a separate site was required.

Chuck serves both of the lists, which have become major communication arteries among public radio stations. PubTech is not closed to public radio engineers only however. "There are commercial radio types that hang out there as well," Chuck points out, as it's become an exceptional broadcast engineering knowledge base.
As Chuck puts it, "What are we here to do? We're here to support each other. There could be younger engineers who haven't had experience with something, or even an older engineer who's spent many years in the business, but never had the opportunity to do a particular thing."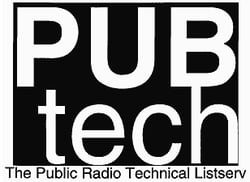 PubTech boasts over a thousand subscribers, while PubRadio has about 900, but is closed to public radio professionals only.
But that's not all Chuck is up to these days. As mentioned, the success of PubRadio and PubTech led to the creation of yet another service geared toward the public broadcaster - PubMusic.
It was only natural. After all, when you work around jazz music for so many years, great music becomes part of your identity. Chuck had previously managed a jazz network, which unfortunately went with the sale of WDUQ, so in looking for ways to further reinvent himself, he started a new network providing formats for non-commercial radio stations.
"The first one we did was a jazz format; the second is a AAA format," Chuck explains, pointing out that classical and blues formats are on the way soon as well.
And from there, yet another spinoff...
As you might imagine, Chuck and his fellow WDUQ staffers wanted to keep jazz radio alive in the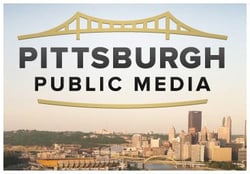 Pittsburgh market. So they formed Pittsburgh Public Media, and after a failed attempt to purchase WDUQ before it was sold to another bidder, they looked at several area radio properties to bring jazz back to the regional radio landscape. And it wasn't long before their wish was realized.
The group found a small station in nearby Bethany, WV, owned by local Bethany College, who had taken it dark and didn't want it anymore. They were able to purchase the station rather inexpensively, and soon after jazz music could be heard across the Western Pennsylvania airwaves once again.
"The idea was to begin the process of a local voice for jazz, and we use PubMusic's formatting, so we have built-in programming. WYZR is a 24/7 jazz station on 88.1, receivable to the south and west of Pittsburgh... So it's kind of a rim shot," Chuck explains. Marketed as "The Pittsburgh Jazz Channel," WYZR reaches into eastern Ohio and across the West Virginia panhandle as well. "It's a project of love, trying to make some sort of growth back into jazz radio."

Chuck says the variety of projects hasn't simply kept him busy; it's also been a great opportunity for a number of radio people to continue to do what they know and love and have a place in the industry. "It [the sale of WDUQ] was very difficult for a large bunch of seasoned professionals. We were an older staff, people who had been in broadcasting many years. And the staff very much was like family."
So what is it about public broadcasting that Chuck loves so much?
"The first word that comes to mind is 'mission.' Is

the goal of an organization to make money for the owner, or is it about mission? And what is the mission? If the mission is to inform, serve - to educate people with music, bring music into schools - there's a lot of things public radio can do - or I should say that radio can do - when it's mission-focused on serving a community." Chuck continues, "Serving the public interest can include providing things that are a bit broader in scope - different kinds of programming to educate and inform... It's something that really makes a difference. That's the key."
Perhaps unbeknownst to many outsiders who simply view Pittsburgh as a tough steel town with a great football team, the Iron City has a rich public media history. Whether it's the jazz programming of the former WDUQ, classical giant WQED, or the legendary PBS children's show "Mr. Roger's Neighborhood," you can find many examples of quality public media programming originating along the banks of the three rivers.
So why has Pittsburgh been home to so much great public broadcasting conte

nt? "WDUQ was a founding member of NPR," Chuck points out, "and was part of a group of stations that were supporters of the concept of programming that serves a lot of different people, instead of just being one thing."
There have been four public radio stations in Pittsburgh over the years, each providing something distinct from the other. Additionally, WQED-TV has been at the forefront of national public media programming with Mr. Rogers and National Geographic specials, so it's a unique public radio town.
Chuck describes what makes it so. "Pittsburgh has a different kind of flavor, of a town that's much smaller. There's a real sense of community here, and that's a real big deal when you take public broadcasting and wrap it around the community. It gives the content a local flair."
"Anybody can get on the air and play a Billie Holliday record, but only we could get on the air and play a recording of a jazz artist playing in the local area. That's really playing to a strength."
These are the qualities that make radio great, Chuck contends. "I think the power of making radio stronger is the focus back on local things that tie yourself to the community."
And with over 40 years in public broadcasting, serving a community is something this resilient broadcaster clearly knows something about.
Topics: Public Broadcasting
Subscribe

If you love broadcast audio, you'll love Direct Current! Get it delivered to your inbox weekly!