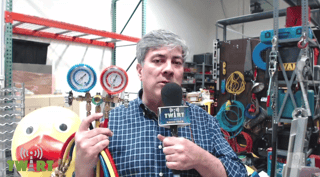 John Bisset is here! He's the guy who writes the "Workbench" column in Radio World. Always quick with great ideas for radio engineers, John joins us to talk about moving your satellite dish, preparing for the worst when that doesn't work, and more tips from the master of the workbench!
Guest:
John Bisset, Workbench columnist and Sales Rep with The Telos Alliance
Hosts:
Chris Tobin, IP-Solutionist
Kirk Harnack, The Telos Alliance, Delta Radio, & South Seas Broadcasting
Show Links:
DishPointer.com - help with aiming satellite antennas
WrapLock Clamps - stainless steel clamps for any size application
Watch the Video!