Secrets of Streaming Audio
Posted by Dave Sarkies on Jan 28, 2015 3:18:00 PM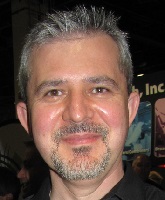 For several years now, streaming audio has been an increasingly popular, non-traditional format for audio content. While many broadcasters stream their stations online, many in the streaming audio world do not hail from a traditional broadcast background and aren't affiliated with terrestrial radio.
So what does that mean for streamers? Is there anything they need to pay more attention to so as to ensure the best possible audio stream? Turns out that can be a tough question to answer. And it may depend on the content. Z/IPStream designer Ioan Rus says his first question for streamers is always, "What are you trying to do?"
People do streaming for different reasons, and streamers typically choose a provider based on who can handle their stream and monetize it properly. But there are a lot of different providers – any of which could be the best option for your stream.
But there is one key issue all streamers need to keep in mind… You want to sound good. That may seem obvious… but the decision needs to be made to choose the provider and gear that optimizes your audio.
"A lot of newcomers don't put enough emphasis on crafting a unique sound, or don't realize the importance of crafting a unique sound," Ioan points out. After all, audio doesn't always sound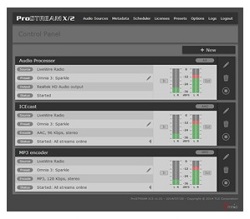 the best coming out of little tiny computer speakers.
Audio processing offers a solution. That's where Z/IPStream can play a big role, providing the ability to tweak the audio so it's appropriate for the content being produced.
It's also important to make achieving the right sound easy. "We try to make [the Z/IPStream X/2 and Z/IPStream 9X/2] as simple as possible to operate," says Ioan. "They run in the background and you don't have to fiddle with them."
So what is that got Ioan into this streaming audio?
It started when he met Steve Church. After a long conversation, Steve offered Ioan a position with Telos. "I found it fascinating to work with Steve. I was very excited about the work." That excitement carries on today for Ioan and his team. "The reason I'm excited," he points out, "is that I enjoy getting people the tool set that allows them to bring their vision to their listeners."
And that's part of the draw of streaming - the unique vision so many streamers have for their programming. It's a segment of the industry that can't be ignored, in part due to the great variety of listening options. That diversity of programming is a distinct feature of streamers, who often feature material you might not hear via the commercial airwaves. Content, shall we say, not of the mainstream (pardon the pun).
A personal favorite of Ioan's, for example, is Radio 538 out of the Netherlands.

But while some of the content may not be mainstream, streaming audio is becoming just that. "Streaming is no longer an experimental, fringe activity... It's becoming mainstream," Ioan quips.
And as it does, the goal is to build open products that integrate into streamers' workflows, and that play nicely with third-party gear – going hand-in-hand with the vision of interoperability long-promoted by the man who got Ioan into streaming audio in the first place - Steve Church.
Topics: Streaming Audio
Subscribe

If you love broadcast audio, you'll love Direct Current! Get it delivered to your inbox weekly!