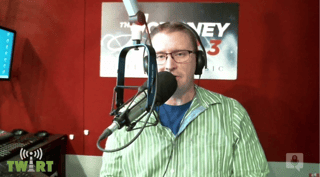 How many of us broadcast engineers learned by on-the-job training? Have you had a mentor or did you learn by doing it yourself? Chris Wygal is the engineer and ops manager for a network of stations in Virginia and shares with us his tricks for on-location sports production and broadcast studios.
Hosts:
Chris Tobin, IP-Solutionist
Kirk Harnack, The Telos Alliance, Delta Radio, & South Seas Broadcasting
Guest:
Chris Wygal - Operations Manager, The Journey Radio Network, Liberty University
Show Links:
Shure ULX wireless mic transmitter
How to Improve a Studio's Room Acoustics
Watch the Video!