Strategic Audio Processing with Bell Media's CHUM-FM and Virgin 99.9
Posted by Tom Vernon on Aug 13, 2014 3:15:00 PM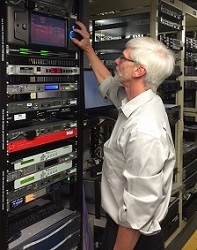 As North America's fourth largest city, with a population of 2.79 million, Toronto is a very competitive radio market. No less than 25 FM broadcasters compete for listeners. Among them are 104.5 CHUM-FM owned by Bell Media, and its most recently acquired station, CKFM 99.9 Virgin Radio. Overseeing the technical operations of both stations is Director of Engineering Wally Lennox.
Lennox has been an Omnia user for years, and his enthusiasm is unabashed. His introduction began around 15 years ago, when Lennox got a demo Omnia.3. "It was the first processor I'd used that had DSP, and compared to the conventional analog processors of the time, it was remarkable. I could develop an overall consistency not possible before; the AGC and limiting alone took me to a new level." Lennox adds that he's had an ongoing love affair with the Omnia ever since.
"I started with Omnia.3s, then went on to FMs and .6s, so when I heard about the Omnia.11, I knew that's where I needed to go," says Lennox. Both CHUM-FM and sister station Virgin 99.9 are up against other stations with Omnia.11s, as well as high-end processors from other manufacturers. In the end however, an audio processor is a tool, and success largely depends on how well an engineer uses it. With over 40 years in the broadcast engineering business, Lennox has developed a success strategy for managing audio processors.
A great audio processor, trained ears and patience
As obvious as it might seem, it has to be stated: Lennox's strategy begins by setting a goal. In this case, "Since it has a hot AC format, CKFM has to be loud and compete with everyone in the market, but not be loud at the expense of a quality signal." He adds that with Omnia.11, you don't need to sacrifice one for the other.
Spending only short amounts of time tweaking is also important. "Getting there involves lots of listening. I start with a preset, then adjust around it. I never listen and adjust for more than 20 minutes, after that your ears get fatigued. I also listen on three different radios before going back and changing anything."
Lennox has a unique perspective on tuning up audio processors, because he is also a musician. Guitar, harmonica, mandolin and piano are his instruments of choice, and he understands the techniques for recording live sound. "I usually have something in my head [that] I know I'm looking for."
With any audio processor, it's always a matter of "garbage in, garbage out," so the quest for quality audio actually begins with the digital music library. "With the falling cost of hard drives, there is no reason to compress audio any more. We work with WAV files all the way through." He adds that very little is done to process the sound at this point. CKFM is heavily involved with RDS, however, so a lot of effort goes into tagging songs properly as they're added to the music library.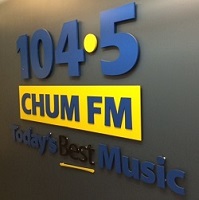 Looking ahead, Lennox is anxious to work on the sound of Bell Media's CHUM-FM, which also has an Omnia.11 processor. He's enthusiastic about the quality of customer support that he receives from Omnia, and especially his relationship with Cornelius 'Corny' Gould, who wrote many of the algorithms used in his Omnia.11. "I'm very interested in what designers do, and why. We're always waiting for the next Omnia.11 software release!"
Topics: Omnia Audio
Subscribe

If you love broadcast audio, you'll love Direct Current! Get it delivered to your inbox weekly!