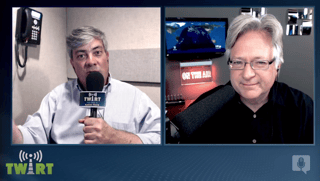 Streaming audio is bringing a whole new lexicon - geo-targeting, geo-fencing, interstitials, pre-rolls, adaptive bit-rates, video, and virtualization. Matt Kellogg - a guy with a solid radio background - joins us from StreamGuys to sort it all out.
Guest:
Matthew Kellogg - Streaming Media Professional
Hosts:
Chris Tobin, IP-Solutionist
Kirk Harnack, The Telos Alliance, Delta Radio, & South Seas Broadcasting

Show links:
Watch the Video!