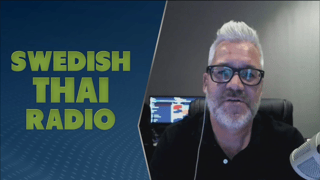 Kennet Andhersån grew up in Sweden, and worked in Swedish radio stations. Now he's building and consulting stations in Thailand, plus developing software for broadcasters. Get a new perspective on radio engineering as Kennet joins Chris Tobin and Kirk Harnack for This Week in Radio Tech.
Guest:
Kennet Andhersån - Developer at The Telos Alliance
Hosts:
Chris Tobin, IP-Solutionist
Kirk Harnack, The Telos Alliance, Delta Radio, & South Seas Broadcasting
Watch the Video!