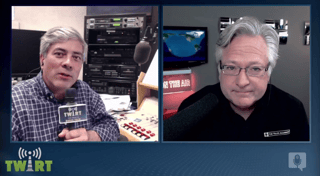 Let's examine a couple topics and explore "how we do them". Chris Tobin discusses mics, pre-amps, and techniques for recording live music at WBGO-FM. Then we see how PC platforms have moved into the equipment space that was only purpose-built equipment. And just how far is that concept going?
Hosts:
Chris Tobin, IP-Solutionist
Kirk Harnack, The Telos Alliance, Delta Radio, & South Seas Broadcasting
Watch the Video!