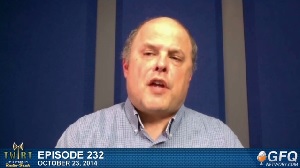 Is free, open-source software a viable option for running your radio station? Fred Gleason, co-founder of Paravel Systems says it's worth consideration. His Rivendell radio automation software is open-source, widely deployed, fully professional - and free to use. Paravel's financial model is to charge for pre-configured hardware and for support, but both are optional. Fred talks to us about Rivendell open-source radio automation and call screening software.
Read More
Topics: Automation
Subscribe to Direct Current
Learn from the experience of your peers, stay up to date on the latest audio broadcast tech, get updates on Telos Alliance products and more! Delivered weekly via email.
SUBSCRIBE TO EMAIL UPDATES!