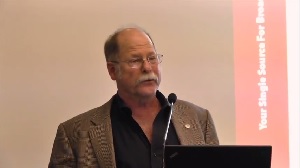 Great achievements deserve recognition. Fifty years ago in New York City, two FM stations began transmitting from the new Alford Master FM Antenna on the Empire State Building. It was nearly an engineering miracle. Since then many improvements have been realized, including a new, main Master FM Antenna. This TWiRT episode covers a seminar and tribute from broadcast engineers and consultants contributing to the success of FM broadcasting in New York City over the decades. Your hosts are David Bialik and Scott Fybush.
Read More
Topics: ESB FM Master Antenna
Subscribe to Direct Current
Learn from the experience of your peers, stay up to date on the latest audio broadcast tech, get updates on Telos Alliance products and more! Delivered weekly via email.
SUBSCRIBE TO EMAIL UPDATES!