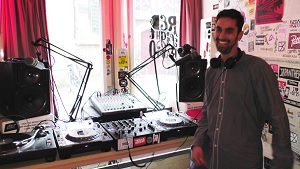 Amsterdam has always been one of the main art and cultural centers of Europe, so it is no surprise that some of the most creative online audio services in the world emanate from this city. There is the fascinatingly bizarre Radio Patapoe, the diverse cutting edge presentations of DFM, and one of the relatively new services, Red Light Radio.
Read More
Topics: Internet Radio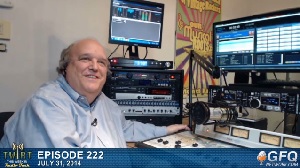 John Stephens describes himself as a Serial Entrepreneur. After 35 years working in all forms of the media John finally got around to his lifelong dream of building and operating a radio station. John's station is an "Internet Pure-play" meaning on-line only, no transmitter required. "Our Musical Roots" has listeners in 30 different countries around the world. John calls his format "Progressive Rock for Vintage Rockers."
Chris Tobin and Kirk Harnack talk with John about the evolution of his Internet station from original idea, to business plan and then finally the fun part, designing, building and bringing his dream to life.
Read More
Topics: Internet Radio
Subscribe to Direct Current
Learn from the experience of your peers, stay up to date on the latest audio broadcast tech, get updates on Telos Alliance products and more! Delivered weekly via email.
SUBSCRIBE TO EMAIL UPDATES!