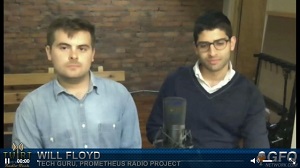 Sanjay Jolly and Will Floyd of Prometheus Radio join us for a discussion of Low Power FM Radio (LPFM).
Read More
Topics: Low Power FM Radio
Subscribe to Direct Current
Learn from the experience of your peers, stay up to date on the latest audio broadcast tech, get updates on Telos Alliance products and more! Delivered weekly via email.
SUBSCRIBE TO EMAIL UPDATES!