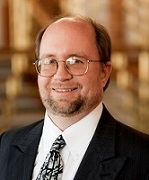 For years, end-to-end system testing of digital audio in broadcast chains involved large, clunky, pieces of equipment. Bring multichannel and coded audio into the picture, and this became even more complicated. Devices such as the Dolby® DM100 made this a bit simpler, but are now obsolete.
The Linear Acoustic® MT2000™ Multichannel Bitstream Analyzer fills this void, meeting the need for an updated device capable of analyzing audio in multiple formats, carried via multiple interfaces.
Read More
Subscribe to Direct Current
Learn from the experience of your peers, stay up to date on the latest audio broadcast tech, get updates on Telos Alliance products and more! Delivered weekly via email.
SUBSCRIBE TO EMAIL UPDATES!