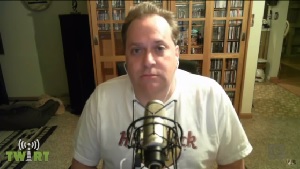 John Stephens with netcaster theroots.fm talks about music webcasters closing down due to the huge hike in music licensing costs. And Dave Anderson joins Chris Tobin and Kirk Harnack on the additional audio grunge produced by Nielsen's new Enhance CBET PPM Encoder. Are we driving away the audience we wish to measure?
Read More
Topics: Music Licensing
Subscribe to Direct Current
Learn from the experience of your peers, stay up to date on the latest audio broadcast tech, get updates on Telos Alliance products and more! Delivered weekly via email.
SUBSCRIBE TO EMAIL UPDATES!