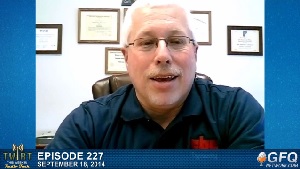 Fewer engineers, responsible for more facilities - that gives rise to Remote Access to everything. Cris Alexander, Director of Engineering at Crawford Broadcasting, schools us about remote access, remote monitoring, and even making repairs and adjustments remotely. Plus David Bialik joins us for a look at the AES Expo in Los Angeles starting October 9th.
Read More
Topics: Radio Engineering
Subscribe to Direct Current
Learn from the experience of your peers, stay up to date on the latest audio broadcast tech, get updates on Telos Alliance products and more! Delivered weekly via email.
SUBSCRIBE TO EMAIL UPDATES!