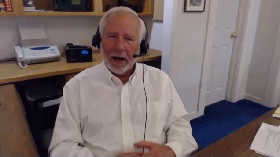 Anyone listening to late night talk radio has probably heard of the C. Crane Company and their high-quality consumer radios. As engineers we tend to worry about the studio and transmission end of radio broadcasting. Bob Crane, founder of C. Crane, took a different approach to broadcast quality. He and his engineers work on the receiving end, and it's making a positive difference. Bob joins Chris Tobin and me to let us in on the magic behind great radio reception.
Read More
Topics: Radios
Subscribe to Direct Current
Learn from the experience of your peers, stay up to date on the latest audio broadcast tech, get updates on Telos Alliance products and more! Delivered weekly via email.
SUBSCRIBE TO EMAIL UPDATES!