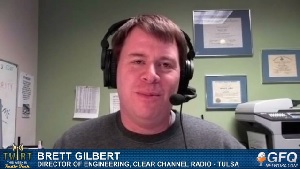 Decades ago, all radio stations had "performance studios." Local musicians and actors would perform for some or all of the broadcast day. Today, only a few radio stations have performance studios and even audience seating areas. Brett Gilbert, Director of Engineering at Clear Channel in Tulsa, Oklahoma, and Chris Tarr, DoE for 88Nine in Milwaukee, share thoughts and stories about these spaces. Plus, Brett introduces us radio engineers to stage lighting with a quick discussion of the technologies involved.
Read More
Topics: Studio Audio Processing
Subscribe to Direct Current
Learn from the experience of your peers, stay up to date on the latest audio broadcast tech, get updates on Telos Alliance products and more! Delivered weekly via email.
SUBSCRIBE TO EMAIL UPDATES!