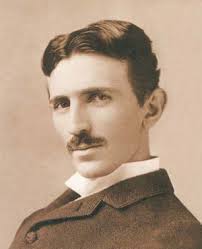 He discovered the rotating magnetic field. He invented polyphase alternating current. He developed a system for wireless remote control of electro-mechanical devices - in 1898! The transformer coils that bear his name created man-made lightning and could energize fluorescent lights from 25 miles away. And in 1900 he discovered terrestrial stationary waves, a fundamental part of the invention of radio. "Invention is the most important product of man's creative brain," he said in his autobiography, and to prove it he amassed over 700 patents. If you've never acquainted yourself with Tesla, PBS has a fascinating, engrossing profile online at
www.pbs.org/tesla/
. And now, we're off to rub some balloons against the wall...
Read More
Topics: Tech History
Subscribe to Direct Current
Learn from the experience of your peers, stay up to date on the latest audio broadcast tech, get updates on Telos Alliance products and more! Delivered weekly via email.
SUBSCRIBE TO EMAIL UPDATES!