Updating your Axia Driver
Posted by Dave Sarkies on Mar 6, 2014 9:44:00 AM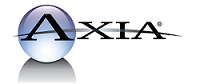 Axia support guru Bryan Jones says "When updating the Axia IP Driver, make sure you have your license code and license key on hand". From there, Bryan explains the process is rather straightforward.
The update process for the Axia driver requires the existing driver to be uninstalled before the new version can be installed. In doing so, the License Key and Code are removed from the computer. When you re-install the updated version it will ask you for the License Code and Key again and you cannot complete the installation without it.
It's important to note is that the Key is stored in an encrypted registry setting, so you can't obtain the key by looking in the registry.
This makes it very important that you keep track of your license keys for any Axia software. Often times our OEM Partners (the manufacturers of your automation system) will keep track of what keys they installed with your system - but not always - and they may not be able to get them for you at 12:30 am when you are performing these updates.
Bryan recommends using a P-Touch label maker to create a semi-permanent label with the code AND the key on it, that you can attach conspicuously to the computer to which the driver is installed.
Doing this will save you a frantic call for help.
Topics: Axia Audio
Subscribe

If you love broadcast audio, you'll love Direct Current! Get it delivered to your inbox weekly!