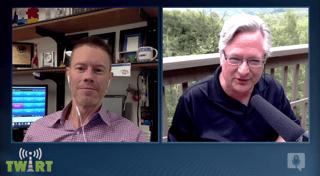 Virtual Machines and Virtualization in general are becoming popular techniques in the IT world. Now, broadcasters are adopting virtualization for their automation systems. How does this work, and what are the pros and cons? Dub Irvin from WideOrbit joins us to explain.
Guest:
William "Dub" Irvin, VP-WideOrbit Radio Automation
Hosts:
Chris Tobin, IP-Solutionist
Kirk Harnack, The Telos Alliance, Delta Radio, & South Seas Broadcasting

Show links:
ftServer (Fault Tolerant Server)
How to Image a Windows hard drive
Watch the Video!