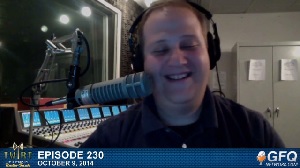 Chris Tobin and Kirk Harnack have been broadcast engineers for, well, a few decades. This week we were both encouraged by our conversations with Eric Adler, who is quickly learning the profession in his role as a Broadcast Engineer at WSKG Public Broadcasting. Eric is also the Chapter Chair for SBE Chapter #1 in Binghamton, New York. We're all sharing stories, tricks, and tips on this episode of TWiRT.
Watch the Video!
Topics: Broadcast Engineering
Subscribe

If you love broadcast audio, you'll love Direct Current! Get it delivered to your inbox weekly!