Z/IP Server Indicators: What do they really mean?
Posted by Clark Novak on Nov 6, 2012 10:41:00 AM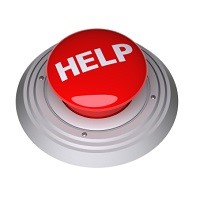 Timothy Schultz, station engineer for California Lutheran University's KCLU, writes: "What does it really mean when looking at the ZIP Server, when an entry is Green or Red? I thought it meant a Z/IP ONE was on line and available or not, but in my limited testing, it doesn't seem to track reality; I can successfully Call devices that are Red."
Telos Support stalwart Matt Rockwell responds: "Devices which are shown as 'green' are available with full traversal through the far-end's network firewall. Red means that NAT traversal is limited, but the device is not necessarily unavailable for connection. I have seen site firewall issues cause Z/IP units' Z/IP Server status to be 'red', but the Z/IP is still accessible."
Topics: Telos Systems
Subscribe

If you love broadcast audio, you'll love Direct Current! Get it delivered to your inbox weekly!