24-Hour Support For Broadcasters in Hurricane Florence's Path | Telos Alliance
By The Telos Alliance Team on Sep 13, 2018 9:14:11 AM
24-Hour Support For Broadcasters in Hurricane Florence's Path
Updated September 13, 2018: At Telos Alliance, our round-the-clock support team is ready to help customers who experience technical problems during Hurricane Florence. Telos Alliance Support is available 24 hours a day every day of the year anywhere in the world, so support technicians are already standing by. Telos Alliance Support responds within minutes, not days, to help customers get back up and running, fast.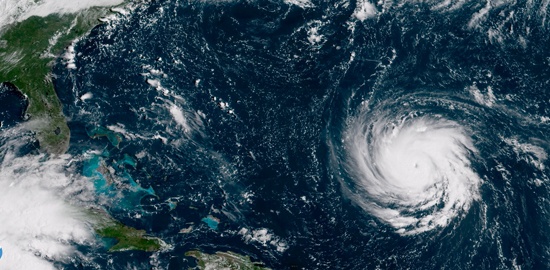 Hurricane Florence, a Category 2 hurricane at present, is expected to hit the Carolina coasts today, where winds topping 80 mph will wreak havoc late Thursday afternoon. Dangerous storm surges, coastal flooding, and historic rainfall are also expected far inland through Saturday.
"We are concerned about all of our friends and customers in the areas affected, who will likely experience problems and damage during Hurricane Florence," says Marty Sacks, VP of Sales, Support, and Marketing for the Telos Alliance. "Our thoughts are with them, as well as our round-the-clock support. Customers can contact us anytime, day or night, and we'll be there to help throughout the storm and beyond."
Further Reading
For advice on severe weather preparation for your broadcast facilities, check out the following posts from our own John Bisset.
Becoming the Broadcast Disaster Master
Disaster Planning for the Transmitter Site
Disaster Planning for the Studio
Telos Alliance has led the audio industry's innovation in Broadcast Audio, Digital Mixing & Mastering, Audio Processors & Compression, Broadcast Mixing Consoles, Audio Interfaces, AoIP & VoIP for over three decades. The Telos Alliance family of products include Telos® Systems, Omnia® Audio, Axia® Audio, Linear Acoustic®, 25-Seven® Systems, Minnetonka™ Audio and Jünger Audio. Covering all ranges of Audio Applications for Radio & Television from Telos Infinity IP Intercom Systems, Jünger Audio AIXpressor Audio Processor, Omnia 11 Radio Processors, Axia Networked Quasar Broadcast Mixing Consoles and Linear Acoustic AMS Audio Quality Loudness Monitoring and 25-Seven TVC-15 Watermark Analyzer & Monitor. Telos Alliance offers audio solutions for any and every Radio, Television, Live Events, Podcast & Live Streaming Studio With Telos Alliance "Broadcast Without Limits."
Subscribe

If you love broadcast audio, you'll love Telos Alliance's newsletter. Get it delivered to your inbox by subscribing below!