It's 9X/2 for 9 Stations at ARN
By Denny Sanders on Aug 24, 2016 1:00:00 PM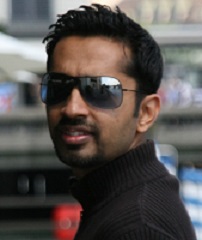 With nine FM radio stations, the Arabian Radio Network is the largest multi-platform radio network in the Middle East, and includes a significant streaming audio presence. Recently, our own Denny Sanders sat down for a few minutes with Murad Jahangir, Director of Information Technology for ARN in Dubai, to chat about his experience using the Z/IPStream 9X/2 for his streams.
Denny: You have many stations at the Dubai facility of the Arabian Radio Network. Tell me a bit about the operation.
Murad: We, ARN, are a Dubai-based radio network which operates 9 channels on our terrestrial platform. This year, we launched seven new digital web-only radio brands, reaching a total of 16 radio stations, including terrestrial and web-only stations. The idea behind adding these web stations was to offer more variety and choice of music to our listeners, with exceptional HD sound quality! Complementing the output from our existing terrestrial services, the new brands now offer content based on mood and are accessible via smartphone apps, on IOS and Android.
What was it about the Z/IPStream 9X/2 that convinced you to deploy so many across the stations?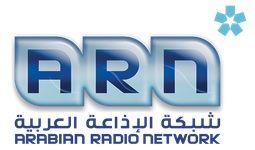 It was the crystal-clear quality of the audio, after the 9X/2 processing that convinced us to deploy this with our digital stations streaming.
Did you find the 9X/2 easy to set up and achieve the right signature sound for each of your stations?
The setup is fairly easy. Most of the effects' presets in 9X/2 deliver the desired results in our station streams. Moreover, excellent support from the Telos team ensured that we got up and running with the right sound for each station.
What was the first difference that you noticed when you signed a station on with a 9X/2?
We did a comparison between our current FM stations web streams and the digital stations streams. The difference was quite considerable and really, it felt like a no-brainer to go for the 9X/2.
How important is streaming to the Arabian National Network in terms of the target audiences of the specific stations?
The streaming quality is crucial for the success of ARN's digital stations,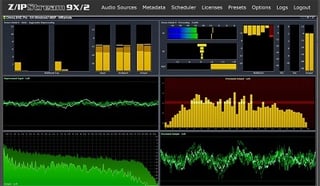 as this lets them stand out from other competitor stations and puts them far ahead of competition.
Would you recommend the 9X/2 to other operations?
Murad: The overall listening experience with excellent listener feedback has been great. So much so that we're considering purchasing some Omnia.9s for our existing FM feeds to online streaming players, and also the processing on our FM transmitters.
If you want to hear their 9X/2s for yourself, click here. And you can take advantage of special promotional pricing on Z/IPStream software right now!
Topics: Streaming Audio
Subscribe

If you love broadcast audio, you'll love Direct Current! Get it delivered to your inbox weekly!