A Step into the Vintage Gear Time Machine
By Tom Vernon on Oct 1, 2014 7:00:00 PM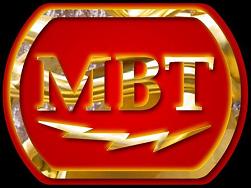 Most of us make the annual trek to Las Vegas in April to see all of the new tech at NAB. But if you walked down the main lobby of the convention center this year, you could also see old broadcast tech. In case you had this experience and wondered where you were, you had likely entered the vintage equipment time machine known as the Museum of Broadcast Technology (MBT).
In the portable camera department, there were RCA TK-76, Ikegami HL-77, Ikegami HL-79A and Sony DXC-3000 ENG cameras set up on tripods. All are period-specific cameras from the 1976 to 1986 decade-of-development for portable broadcast cameras.
Also on display was a working portable RCA TPR-10 2-inch Quadruplex VTR, playing back crisp color video made on a sailboat in 1976, on the high seas. There was also a Tektronix 529 waveform monitor from late 1968, still with the sharp image that made Tek famous.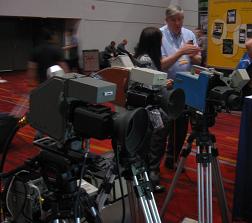 Collaboration is Key
MBT had its origins about five years ago. Co-founder and President Paul Beck explains that it is very much a collaborative effort. "I knew several collectors who had gear stashed away in attics, basements and storage facilities. I thought we could all pool our old equipment and put it on display the right way." Beck and Co-founder Thomas Sprague have been like-minded colleagues since the 1970s and were fortunate to be able to establish the Museum as a 501(c)(3) non-profit organization, with facilities in Woonsocket, Rhode Island and Foxborough, Massachusetts.
The first step was to find a space that was large enough to house all the equipment, yet was affordable. "After some searching, Sprague located a former bank in Woonsocket that had been closed for several years," adds Beck. The 15,000 square-foot building was renovated into storage, repair and display spaces. The large second floor studio spaces house MBT's camera collection and the beginnings of an array of working telecine systems with TK-26, TK-27 and TK-28 camera projector and Multiplexer systems. They are also on the hunt for a TK-20 Iconoscope telecine camera and TP-16 projector from the late 1940s.
The first floor for the MBT features an extensive collection of early Quadruplex videotape systems and related terminal equipment and control rooms. Both original Ampex VR-1000 and RCA TR-1A/B all-tube VTRs have been preserved and are in queue for restoration. Som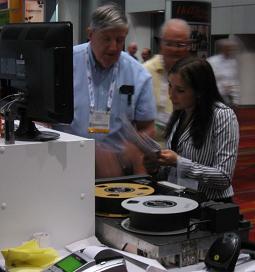 e of these have FIVE fully-loaded 19" racks per VTR.
Most, if not all of the equipment donated to MBT arrives in critical condition, and a small group of dedicated volunteers have been laboring on weekends to bring selected items back to life and keep them running, for display purposes at least.
Jay Ballard, an ESPN engineer spends his weekends at MBT, and has personally restored RCA TK44, 45 and 47 camera systems to operating condition. Jay has also brought numerous donated Tektronix waveform monitors back to life.
Tom Sprague has traveled the world repairing television equipment as a field service tech for RCA in the 1970s, and he too has restored many devices, including 2-inch quad VTRs. Tom has been awarded the formal title of "OTO" (Old Technology Officer) for the MBT.
Radio Rebuild
Peter Fasciano comes to MBT with a strong radio background, and has been instrumental in putting a superb radio station control room display together. Pete has created a 20' x 15' space as the typical control room of a small market radio station. "We have most of the studio equipment such as an RCA BC-5 console, RCA control room loudspeakers and older turntables," adds Beck, "and now we're having the studio furniture fabricated." The intent is to keep the look of vintage '40s-'50s radio. When the Radio space is complete, the studio will be a hands-on display in which visitors can operate the equipment.
Beck himself and former RCA Field Service Technician Mark Berman also pool their labor resources and help out with the technical repairs and restorations, while Cheryl Lustenberger of Emerson College has made significant contributions for the repair and restoration of distressed broadcast gear in the collection.
While MBT is now well-past the startup phase, Beck envisions a bright future. Currently the museum is open by appointment only, and occasionally hosts SMPTE or other technical society events and special functions. In June of 2014, WJAR TV 10 in Providence, Rhode Island held their 60th anniversary party for staff and former employees at the MBT. "Our goal is to have the museum open to the public, with regular hours." explains Beck. "For that, we'll need to hire a full-time employee, and we are working to fund such an operation for the future."
Old Gear Plays Part in Modern-Day Productions
One of the special aspects of the MBT is their connection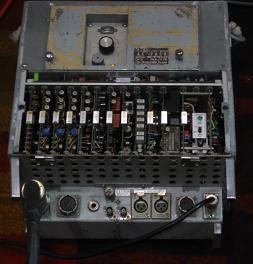 with many producers of current programs and films which require period-correct broadcast equipment from the 1940-1990 time period. This past year, Colonial Pictures produced a documentary for PBS about the events surrounding the death of President John F. Kennedy and how those sad events were reported on CBS-TV by Walter Cronkite. The MBT was able to provide an actual RCA TK-11 camera and tripod for use in the re-enacting of the news bulletin reports from CBS, which at that time in 1963 did not have live cameras in the news room as they exist today.
In the CBS situation in 1963, a camera had to be brought up in a passenger elevator and the long camera cable run up several flights of stairs so the live reporting of the unfolding of the unprecedented events could occur in the actual working CBS newsroom.
The producers were delighted to obtain a real camera system as opposed to a constructed fake camera. The MBT folks even rigged up working red tally lights of the camera front. Further simulating the live nature of a real telecast.
The MBT has provided similar props to content producers creating feature films as well as documentaries. "Malcolm X," "Quiz Show," "Isn't She Great," "Laughter on The 23rd Floor" and "Confessions of a Dangerous Mind" are but a few of the national projects which the MBT has assisted with, including a venerable RCA TK-60 camera and TD-1A crank-up style pedestal which shared the stage with actor Daniel Radcliff in his role in the Broadway play "How to Succeed In Business Without Really Trying," which ran for 18 months.
As Beck notes, "The MBT offers a really unique resource for scholars and those having a professional interest in understanding the origins, history and evolution of television systems, broadcast and teleproduction facilities. The Museum efforts stand on a tripod of stability: Preservation, Restoration and Education. The volunteer staff is developing outreach programs and presentations for students on Television's technical history and related discussions.
MBT is currently funded entirely by the volunteer staff and is eagerly seeking long-term institutional and corporate funding for sustaining operations. Any assistance along these lines would be greatly appreciated. For more information, contact MBT directly.
Subscribe

If you love broadcast audio, you'll love Telos Alliance's newsletter. Get it delivered to your inbox by subscribing below!