A Supa Radio Career
By Dave Sarkies on Aug 5, 2015 2:20:00 PM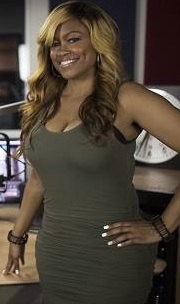 Supa Cindy is the popular morning show host at Miami's 99 JAMZ, WEDR 99.1. Cindy has been with 99 JAMZ the full extent of her on-air career - 15 years - after making the switch from another realm of the broadcast world early on in her career. Her upbeat personality and enthusiasm for the music greet the ears of South Florida hip hop and R&B fans five days a week, and have raised her to celebrity status in greater Miami. We had the opportunity to speak with Supa Cindy recently for an inside look at what motivates her.
Telos: How long have you been in radio? How did you get your start?
Cindy: I've been in radio for 15 years and it all started with an internship as a writer / producer for the night show at 99 JAMZ.
Telos: What got you interested in broadcasting?
Cindy: Actually in college when I received my degree in radio and television my interests were actually leaning towards being a camera person for the local news. After my internship at 99 JAMZ that is what sparked my interest in broadcasting.
Telos: How long have been with 99 JAMZ? Tell us a little about 99 JAMZ.
Cindy: My entire radio career - 15 years. 99 JAMZ has been on the air for over 40 years and it is considered a heritage and go-to station of South Florida. Not only do most of the major shows, concerts, and events go through 99 JAMZ, but several community events. 99 JAMZ has been nominated for major awards such as a Marconi Award, and has received countless other awards and recognition across the state of Florida. From its start, 99 JAMZ has been the home to blues, soul, and funk music. Throughout the years it has evolved to become Miami's number 1 station for hip hop and R&B.
Telos: What are some of the challenges of being a morning show host?
Cindy: Waking up at 4 am (ha ha).
Telos: How competitive of a radio market is Miami / South Florida?
Cindy: Extremely competitive but each time other companies introduce another hip hop station to attempt to dethrone 99JAMZ they fail. So like I said very competitive.
Telos: What Telos Alliance gear do you use at 99 JAMZ?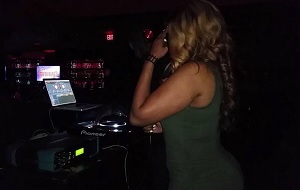 Cindy: We use the Telos Zephyr for live broadcasts. It makes work much easier because back in the day people would need a microwave truck to broadcast live… Back then we used our cell phones that had poor quality. Now we have a small device that we connect through IP and press play… With technology like the Zephyr it makes it easy to do live broadcasts with great crisp sound, as if we were in the studio. We use the Zephyr every weekend for live remotes.
Telos: What is it that makes you so Supa?
Cindy: I think what makes me so Supa is how many lives I've been able to touch and affect being in the position I've been placed in.
Topics: Radio
Subscribe

If you love broadcast audio, you'll love Direct Current! Get it delivered to your inbox weekly!