AES67: The State of the Union
By Clark Novak on Aug 14, 2015 3:00:00 PM

If you've been paying attention the past few years (and even if you haven't!), you've no doubt heard about AES67, the IP-Audio networking standard adopted by the Audio Engineering Society in 2013. The standard has been a topic of conversation nearly everywhere since it was ratified.
AES67 was created to allow IP-Audio devices from differing equipment manufacturers to exchange audio without the tediousness or expense of having to make a D-to-A-to-D roundtrip between two systems. In other words, to keep the "common language" of broadcast audio in the d

igital domain.
(Shameless plug: The Telos Alliance was a big part of helping draft the AES67 spec, contributing funds and technology since Day One. We're also charter members of the Media Networking Alliance, formed to promote the new standard to manufacturers everywhere.)
What's the state of AES67 right now?
AES67 is stable. The great thing about standards set by official bodies is that a mechanism is in place to address needed changes. In fact, a complete review of the audio interoperability standard, taking into account what was learned at the first practical plugfest, was finished in short order and found only a few minor tweaks were needed.These proposed changes are minor ones, needed to address a few inconsistencies in the spec, and also to finalize ratification of RFC 7273. These minor changes have already been through compatibility testing and passed with flying colors.
You can download a copy of the current standard, and a copy of RFC 7273 to find out more.
What can I do with this standard today?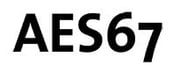 If you have AES67-compliant equipment, you can use it to send audio streams to other AES67-compliant devices, and receive streams from them as well. You cannot exchange logic commands, embedded data or other associated information.
In plain language, you can swap audio, but you can't turn a fader on or off, initiate a routing salvo, send Now Playing information or generate an automatic mix-minus — things you can do now with an Axia AoIP network.
When shopping for gear, also note the difference between compliant and compatible. At Axia, our designs have been optimized to fully implement all portions of the interoperability specifications set forth in AES67-2013. Compatible usually refers to an older design that has been retrofitted with some sort of AES67 functionality.
When will the standard provide control and logic?
AES67-2013 was intended from the start to be a standard for audio stream format interchange, and so does not include a control standard. Broadcasters want this, of course, and on that front there's good news: the AES X.210 Task Group has been charged with writing a control specification, and they are hard at work as this is written.We can expect some sort of draft spec within the next 12 months.
AES67 and Axia Livewire+®

We get asked quite often whether Livewire+, the Axia technology that started the AoIP revolution back in 2002, actually is AES67 in disguise! Not quite. Although we did contribute quite a lot of our patented intellectual property to help speed building the AES67 standard, a major part was left out for the sake of expedience: device control.
This is a problem Steve Church and Greg Shay ran into when they began inventing Livewire back in 2000. Various audio networking tech already existed, but had no way to pass logic or machine control, or PAD and other associated data. So Steve and Greg synthesized Livewire from an array of technologies – some existing, and some they had to invent themselves!
As a result, Livewire+ does what AES67 (at this time) cannot: it transports linear audio with "piggybacked" control logic, source advertising and ancillary data. You already know the story, but the world went wild for Livewire; now there are over 100 software and hardware partners who make gear that works seamlessly together using Livewire+ technology.
Of course, when the standard was ratified, we were ready – we rolled out AES67 capability in our Axia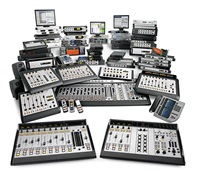 xNode AoIP interfaces within a month of the standard's announcement; the first manufacturer to do so (by a wide margin).
Today's Livewire+ allows you to enjoy all the advantages of a mature AoIP networking system, with logic, source discovery and advertisement, high-level routing control and a host of partner products. Livewire+ also allows interchanging audio streams with other products that support the AES67 standard.
For More Investigation
Topics: AES67, Audio over IP, aoip
Subscribe

If you love broadcast audio, you'll love Telos Alliance's newsletter. Get it delivered to your inbox by subscribing below!