Anthony Rudel: A Career Rooted in the Classics
By Denny Sanders on Feb 25, 2015 4:00:00 PM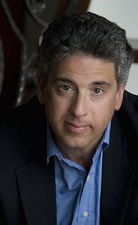 I was honored to speak with Anthony Rudel, the station manager of WCRB/99.5 FM, the classical music station of the WGBH Foundation in Boston. Tony is not only a renowned figure within the classical music world and popular lecturer, but the author of several books including the wonderful "Hello, Everybody! The Dawn Of American Radio." You can order this and his other books, as well as get more information about Anthony's activity at anthonyrudel.com.
I spoke with him from the WGBH/WCRB studios in Boston.
Denny: Tony, I understand you come from a very illustrious family which have been involved in classical music for many years, is that correct?
Tony: Yes, 75 years would be correct. My father was the conductor Julius Rudel, the head of the New York City Opera for 22 years and conducted all over the world. So, I was trained in the classical music business.
Denny: What do you remember when you were a little boy about your father and what he did?
Tony: That answer will take me from now until about a week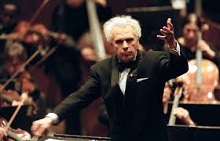 and a half from now, but let's try to give you the overarching thing. He was a musician's musician. He brought all the great music that he conducted to life. He made it interesting. He made it sound wonderful and he always had the composer's best interest at heart.
Denny: When you were a little boy and you saw those performances did something click inside of you that made a connection with that music?
Tony: It must have because here I am many years later loving the stuff. But then like every other adolescent I rejected it all in my adolescence and then came back to it when I was about 17, and discovered how incredibly beautiful it was. I don't think there was a moment, but you hear it and you realize what incredible beauty it is. And that's what brought me to it.
From the Bar to Beethoven
Denny: Now, how did you and radio get together?
Tony: I w

as living in New York. I was bartending at a party, I was 19 years old and I met the President of WQXR and he said, "You must know classical music?" I said, "Yes, I do." And he said, "We're looking for somebody to host a show, would you be interested in doing it?" Three weeks later I signed my first contract and I went on the air at WQXR when I was 20 years old. And then when I graduated from college I became part of the management team and three years later I was Vice President of Programming.
Denny: Was that Elliot Sanger? Is that who I'm thinking of?
Tony: That was after Sanger by one or two presidents. But Elliot was a very important part of the station. He was one of the founders of QXR.
Denny: It must have been quite a thrill being on, probably at the time anyway, America's preeminent classical music station, WQXR.
Tony: It was and being a New Yorker and being in New York it was certainly not a bad place to be. And also being as young as I was gave me a certain cachet if you will.
Denny: So, pick up the story from there. You did the show--
Tony: I did QXR. I did run the programming until 1986. Then I left radio and went into the heart of the arts industry. I ran the New York International Festival of the Arts for two years. And then I left music altogether and went to Hearst Magazines, but then I came back and ran Classic CD Magazine. I owned it actually in North America. And then in 1995, so 20 years ago now, Sony was getting into the radio syndication business and they were creating a classical format and they asked me to run it. So, I did that for five years or six years, five years I guess.

And then I left radio again and became a corporate communications consultant and a college professor. I did that for a number of years and did lot of consulting in all sorts of different areas. And then about a year and a half ago, WGBH and WCRB in Boston called me and asked me to consult and help fix the music up here. And then a little over a year ago, they asked me to take over the station and be the station manager. And here we are.
Denny: Yet another of America's preeminent classical stations, WCRB.
Tony: Correct. Absolutely correct. Great little station and getting better.
Denny: I lived in Boston for the first several years of my life, and I remember discovering WCRB even before I got an FM radio, because it used to be simulcast on AM as well years ago.
And it was one of those great unique stations where you could go into a whole other world unlike popular music radio, rock and roll radio, or even the adult standards radio. It was a different atmosphere. You could tell that the people who are listening were more educated, more savvy. There was a feeling about the station that you were within a group of folks who were in on a special journey. Do you still find that true when you program and put CRB together?
Tony: Yes, I like to think of it a little differently. More intelligent, better read. Those are the traditional markers and I think that's probably still true. I like to believe that we are a great station for all people. Whether you know classical music or not, we sound great all the time. And I would love to see our audience grow in the 30 to 40 range which I think it will. And has actually over the last year; we've gotten younger.
A New Audience for Classical
I think this is music that speaks to anyone in civilization. I mean, let's be simple about it. And so, that's sort of when we build the station we build it to be a lifestyle station. In the sense that if we're doing our job right, every time you turn the station on there are two reactions you should have. The first one is, how did they know I want to hear that? And secondly, you have to want to hear what is being played next; you have to stay tuned because it's going to be a surprise. So, that's sort of a philosophy that goes into the music.
Denny: Now, the programmers who may be reading this article -- tradition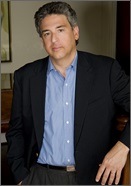 al pop music programmers, country music, rock music, AC, et cetera -- might be curious to how you approach the hit and sound factor. Is there a similar theory in terms of laying out the music through the day and through the evening and over the weekend and over the holidays, and so forth, that pop music stations do? Here's an "A" rotation piece. Here's a "B" rotation. Here's something that we only put on at night. Here's something that we have for special occasions.
Tony: The answer is, absolutely. The way to think of it is we are a radio station that plays classical music, not a classical music radio station. I grew up not only listening to classical music, but I spent a lot of time in New York listening to the great, what where then called, progressive or AOR, Album-oriented rock stations. I was weaned listening to WNEW FM in New York which was programmed by I think probably the greatest program director in music, a guy named Scott Muni.
Denny: Yes, Scott was one of the greats.
Tony: And their staffs knew how to connect you with the music, knew how to connect you with the day, knew how to connect you with what they're saying. And they also made it warm and friendly, but the music always felt right. I sort of believe in that modeling and I don't care if you're playing The Beatles, The Stones and The Who, or Beethoven, Bach and Brahms. Radio is radio; people's time is built around their life, not around what you think should be playing.
Denny: A few comments please about the trend, or in some cases, necessity for former commercial classical stations to become public stations. WQXR did it, WCLV in Cleveland, and eventually WCRB, too.
Tony: I think there's one commercial classical left in the country. And when I was at QXR 35 years ago there were 90-something.
Denny: What happened?
Tony: What happened is the economics of real estate; it has nothing to do with radio. What happened is that groups bought-up frequencies for absurd amounts of money, absurd multiples so that they could own groups. Clear Channel owns… how many radio stations? And what happened is by doing that your debt service becomes so high that you have to try to win at something other than being a classical station. The classical station is never going to be the top station in the market.
Closest that I ever came was when I was with Sony, we had a station in Monterey that I think was number two or three in the market. But that's Monterey which is a very, very different community. What happened is groups bought-up radio stations, they paid large amounts of money, they had to pay the debt service and you couldn't pay it on a classical format, so they say, "Let's try a rock format." So, they would switch to a rock format. Some of them succeeded and some of them didn't. So, what happened is the classical stations got pushed off to the side and became part of the public radio spectrum.
Denny: I also see that WCRB is simulcast on WGBH as HD2.
Tony: Yep.
Denny: What's your feeling about HD Radio?
Tony: We have some listeners who pick it up on WGBH HD2 because our signal is good, but not great. I don't know frankly what its impact is, it's certainly not negative. But I don't know if it is a huge impact. I'm pleased to have it because every listener is a good listener. But I can't begin to tell you how much of our share is.
What about internet streaming?
Tony: There has been some increase over the last few years, but we don't track it that carefully. As to the future, we are constantly looking to improve our mobile and digital strategies as we believe that is where more growth will occur.
Denny: And I know you're on an FM in Providence too now right?
Tony: We are outside of Providence.
The Classic Sound of Omnia
Denny: I know that you have an Omnia.11 on WCRB.
Tony: Well, we do indeed. The fact that it's terrific, flexible processing which allows us to keep the music sounding absolutely natural, that keeps us competitive. I mean, the fact is we are competing with the classic rock stations. I believe that we compete with WROR and WZLX in this market. And it used to drive me nuts when I would listen to the station when I was consulting and I had it on in my car. And all of the sudden we would disappear from the dial because the dynamic range of classical is so absurdly wide.
So, working with Frank Foti and his team we built a new sound. And frankly my team too, I mean, we have an incredible audio engineer here; a fabulous audio engineer. And he worked with Frank and we made the sound absolutely natural. I mean, there's a part of my career which I left out, which is I owned part of a classical music record label for the last 20 years or so, more than 30 years. And I know sound and I know what I'm looking for.
Denny: What's that label by the way?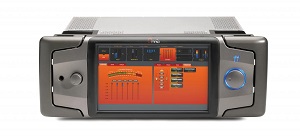 Tony: It's Music Masters.
Denny: So, you're particular about audio quality?
Tony: Oh, yeah. Absolutely. And I think our listeners are too and I would do
nothing to harm the music, but on the other hand we are a radio station.
Denny: Yes, therefore you need dial presence.
Tony: And there are parts of the music that simply are inaudible over the air and that doesn't do anybody any good. Listeners can't be enjoying that. And I as a broadcaster was certainly not enjoying that. So, putting the Omnia.11 in and working with Frank and my engineer Antonio Oliart, I think we have an absolutely spectacularly beautiful sound, our signal is crystal clear, and there's nothing fake, there's nothing phony. It is really quite beautiful.
Denny: Well, it's a great listening experience. Every time I'm up in Boston I put the station on and I was just up during the Christmas holidays. I know I'm a little biased, but I have to say it sounds great.
Tony: Well, it does--
Denny: Not just the audio, but the programming also.
Tony: Thank you.
Denny: It's very tasteful and very enjoyable. Tony, continued success with WCRB and best wishes from all of us.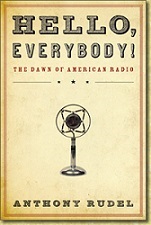 Tony: Thank you.
Denny: And whatever we can do to help you know we're here.
Tony: The next thing is the mic processing. I'm waiting for that piece.
Denny: The Voco 8.
Tony: Yeah.
Denny: Stay tuned!
Topics: Radio Industry
Subscribe

If you love broadcast audio, you'll love Direct Current! Get it delivered to your inbox weekly!