AoIP in a Nutshell
If you travel to Fremont, Nebraska and tour the studios of Walnut Radio's KHUB 1340 AM and KFMT 105.5 FM, you won't see very much equipment; just a console, three computer screens, and a few microphones in each room. But that's a good thing. Chief Engineer Tom Russell designed it that way for several reasons. "It gives the studios a clean look, it eliminates fan noise and is just easier for our operators to work in." He adds that all the stations' programming comes from automation, voice tracking, or live announcements.
The one thing that you will see in all three studios is an Axia console. The on-air studio for KHUB has an Axia Fusion console, while KFMT has an iQ and the production room has a DESQ. Russell chose Axia for several reasons – ease of installation, flexibility of the infrastructure, overall look of the consoles. He also liked the level of technical support available. "You expect 24/7 support for transmitters, but that's still a rarity for studio gear."
What sealed the deal for Russell was his visit to Telos Alliance headquarters in Cleveland, where he had a chance to meet and talk with several of the tech support staff and engineers. He also spent some time with company president Frank Foti. "We're both model railroad enthusiasts, so there was a lot to talk about," he adds.
Russel spent about a month and a half preparing the building. That included fabricating all the studio furniture and mostly, wiring and preparing the TOC. After that, studio installations were easy. "We did all three studios in a day and a half, probably 25 man-hours tops with two people."
With a Livewire+ installation such as Walnut Radio, one cable does the work of many in a comparable analog installation. An entire facility can be wired in hours, instead of weeks. All Axia Audio studio products, and most products from other Telos Alliance brands, utilize Livewire+ networking technology. Expanding or modifying a studio complex is simple thanks to the inherent scalability and modularity of Livewire+.
Russell had some help along the way. Mary Schnell of Broadcasters General Store and John Bisset, Director of Western Radio Sales for Telos, provided enthusiastic sales support. Bryan Jones at tech support assisted Russell with the setup of his new Telos VX Broadcast VoIP Talkshow System.
Another unique feature of these studios is the furniture. The desktops move up and down, because some operators like to sit, while others need to stand. When Russell was planning the new studio furniture, he obtained the motors and controls from Uplift Desk, a company in Austin, Texas that specializes in adjustable height surfaces. "It actually cost us less to build these movable desks in-house than to have studio furniture custom built. Our minimalist approach to studio design means that most of the standard products won't work for us."
The response from the air staff of about 8 people has been enthusiastic. "Our morning team of four says that standing just gives them more energy," adds Russell. He also has his own reasons for liking this new movable furniture. "In most studios, you spend a lot of time on the floor lying on your back when you work on wiring. That isn't always easy or comfortable as you get older. Now I just crank the surface up all the way, and I can work in an office chair with th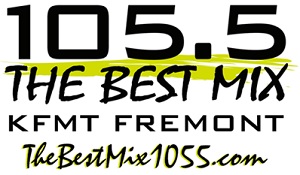 e back down. It's so much easier."
Russell is also a fan of Omnia processors. He has Omnia ONEs in KFMT and KOMJ, and plans to purchase another for an upcoming AM translator. "We're a small market operation and can't spend thousands of dollars for an audio processor. The Omnia ONE does a fantastic job for us at a reasonable cost."
This isn't Russell's first installation with Axia. Previously, he overhauled the studios of Walnut Radio's KOMJ AM 1490 in Omaha with the same type of minimalist studio construction. This was another reason he chose Axia for the Fremont project.
AoIP installations are still a novelty in Nebraska. Russell is hoping to change that. He is hosting an upcoming meeting of the local SBE chapter at the KOMJ studios. "Everyone will get a chance to see how simple and flexible an installation with Axia and Livewire+ can be."
Telos Alliance has led the audio industry's innovation in Broadcast Audio, Digital Mixing & Mastering, Audio Processors & Compression, Broadcast Mixing Consoles, Audio Interfaces, AoIP & VoIP for over three decades. The Telos Alliance family of products include Telos® Systems, Omnia® Audio, Axia® Audio, Linear Acoustic®, 25-Seven® Systems, Minnetonka™ Audio and Jünger Audio. Covering all ranges of Audio Applications for Radio & Television from Telos Infinity IP Intercom Systems, Jünger Audio AIXpressor Audio Processor, Omnia 11 Radio Processors, Axia Networked Quasar Broadcast Mixing Consoles and Linear Acoustic AMS Audio Quality Loudness Monitoring and 25-Seven TVC-15 Watermark Analyzer & Monitor. Telos Alliance offers audio solutions for any and every Radio, Television, Live Events, Podcast & Live Streaming Studio With Telos Alliance "Broadcast Without Limits."
Subscribe

If you love broadcast audio, you'll love Telos Alliance's newsletter. Get it delivered to your inbox by subscribing below!