Audio over IP Interoperability: Made Possible by The Telos Alliance
By Dave Sarkies on Feb 20, 2014 10:28:00 AM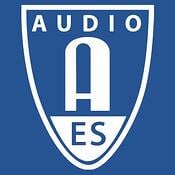 The AES67 standard published in September is the first audio engineering standard to address interoperability. But why is it important? And what does it say?
AES67 is important because for years, the industry wanted a standard to address interoperability, and now, it has one. The emphasis on interoperability is important as it's been a longstanding concern of audio engineering professionals as new technologies continue to develop.
As for the specifics, AES Standards Manager Mark Yonge explains:
"This standard defines an interoperability mode for transport of high-performance audio over networks based on the Internet Protocol. For the purposes of the standard, high-performance audio refers to audio with full bandwidth and low noise. These requirements imply linear PCM coding with a sampling frequency of 44,1 kHz and higher and resolution of 16 bits and higher. High performance also implies a low-latency capability compatible with live sound applications. The standard considers latency performance of 10 milliseconds or less. This standard provides comprehensive interoperability recommendations in the areas of synchronization, media clock identification, network transport, encoding and streaming, session description and connection management."
AES67 and The Telos Alliance
It's no surprise The Telos Alliance, in particular Chief Science Officer Greg Shay, has been involved with AES67 (formerly X192) since the project's inception. We've been a proponent of interoperation for years. After all, that's what IP-Audio is all about. And our third-generation audio interface (xNodes) was specifically designed to accommodate the new standard.
When Steve Church unveiled Audio over IP for radio at NAB 2002, he told everyone his vision: all broadcast equipment speaking a common language of networked control and audio, to finally do away with soldered, single-destination audio circuits and the stupefying array of connectors that accompanied them. Steve's vision – and ours – is that all broadcast gear should interoperate; easily, seamlessly and without drama.
At The Telos Alliance, we remain committed to Steve's vision, and interoperability for all!
---
Learn More About AES67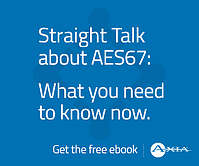 Now that the AES67 interoperability standard has been approved, you've probably been thinking of all kinds of questions about how it will impact you and your operation. We have, too!
In our short eBook, we've answered some of the most frequent questions we've received regarding AES67, networked audio for broadcast, and the future of networked audio technology.
Simply complete the form to get it now… it's free!
Topics: IP Audio Codecs & Transceivers, Axia Audio, Audio Engineering
Subscribe

If you love broadcast audio, you'll love Direct Current! Get it delivered to your inbox weekly!